Pushing What's Possible
We help investors push what's possible through differentiated
solutions across our fixed income, equity and multi-asset platforms,
including private markets and alternatives.
P R O F I L E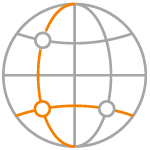 Voya Investment Management is the asset management business of Voya Financial (NYSE: VOYA), overseeing $314 billion* in assets for institutions, financial intermediaries and individual investors. Voya is one of the 50 largest managers of institutional assets globally.**
E X P E R T I S E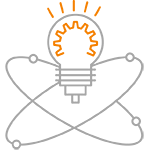 Drawing on a 50-year investing legacy and the expertise of 300+ investment professionals, Voya IM strategies span public and private fixed income, equities, multi-asset solutions and alternatives.
C U L T U R E
We have cultivated an award-winning culture committed to understanding and anticipating clients' needs, producing superior investment performance, and embedding diversity, equity and inclusion in everything we do.
Voya and Allianz Global Investors: A Strategic Partnership
"We are excited to welcome the talented teams of AGI U.S. to Voya IM. The new capabilities they bring, along with our strategic distribution partnership with Allianz Global Investors, will provide opportunities to serve the needs of an even larger, more global client base."
- Christine Hurtsellers, Chief Executive Officer, Voya Investment Management 
Our History
Throughout our history Voya IM has grown organically and through strategic acquisitions to become one of the world's largest asset managers.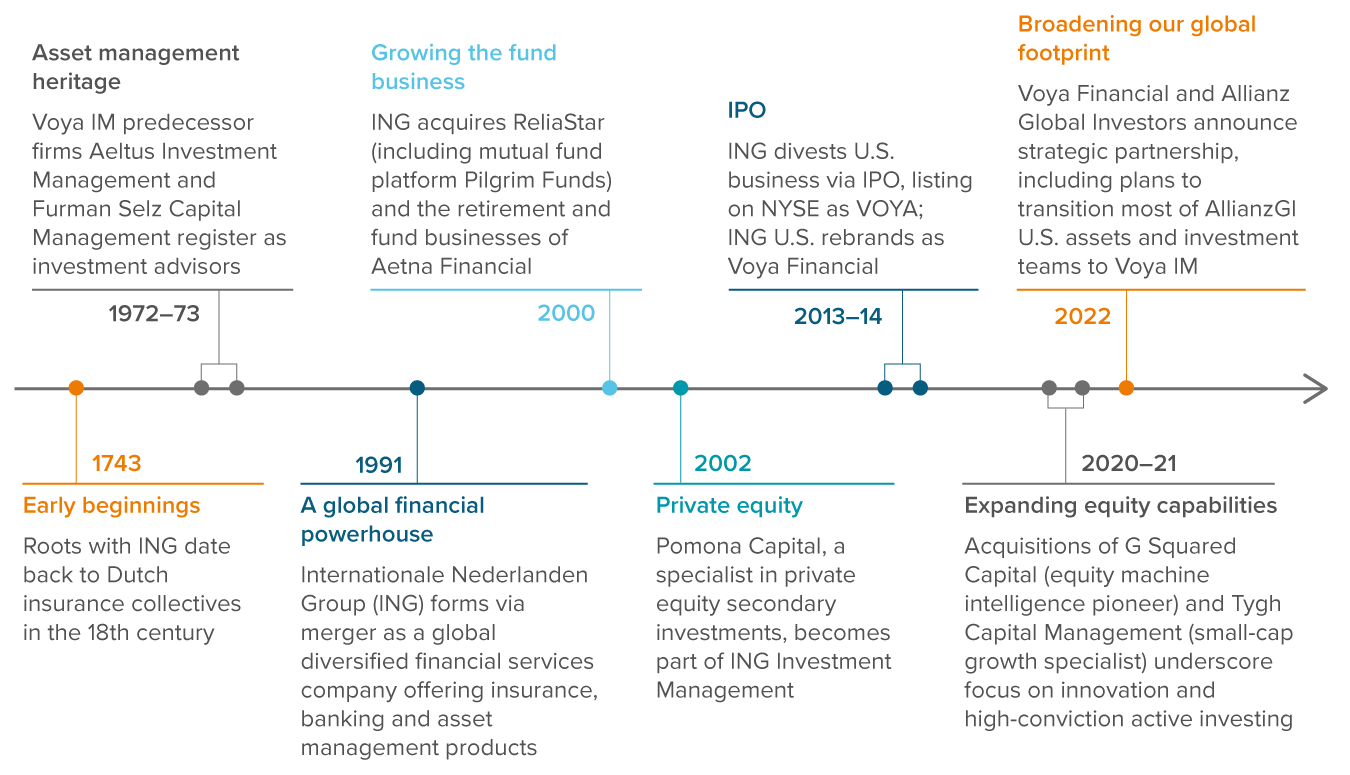 Investment Capabilities
Diversified across core and specialized offerings, with the resources and experience to deliver solutions to meet our clients' needs.
 
Assets Under Management: $314 billion*

Platform assets will not total as Multi-Asset Solutions assets of $23.7 billion are also reflected in equity and fixed income totals.
ESG Investing
Environmental, Social and Governance (ESG) considerations are an integral component of the value proposition that we offer our clients. Read more about our ESG investment process.
E S G    I N T E G R A T I O N

Understand and integrate the consideration of ESG factors in our investment process
E S G    S O L U T I O N

Provide a select range of ESG solutions that consider return, risk, environmental, social and governance impacts
A C T I V E    O W N E R S H I P

Implement ESG proxy voting considerations and company engagements to maximize long-term value
Christine Hurtsellers, CFA
Chief Executive Officer, Voya Investment Management
Christine Hurtsellers is the chief executive officer of Voya Investment Management, the asset management subsidiary of Voya Financial. Christine is responsible for overseeing all aspects of Voya's asset management business including institutional, retail funds, retirement and proprietary portfolio segments. Based in New York, Voya Investment Management has additional domestic investment operations in Atlanta, Georgia, Scottsdale, Arizona, and Windsor, Connecticut and global operations in London, Hong Kong and Sydney, Australia. Prior to becoming CEO, Christine was chief investment officer of fixed income at Voya Investment Management, responsible for leading a team of more than 100 fixed income investment professionals. Before being appointed CIO, she had been head of our structured finance team. Prior to joining the firm, Christine served in a variety of roles at the Federal Home Mortgage Corporation, including leading the $650 billion agency guaranteed retained portfolio team and managing such products as mortgage derivatives, adjustable rate mortgages and collateralized mortgage obligations. Earlier in her career, Christine was a portfolio manager responsible for mortgages and structured products at Alliance Capital Management and Banc One, and a client consultant at Pentalpha Capital group. She is a board member of Pomona Capital and a member of the U.S. Treasury Borrowing Advisory Committee. Christine is also on the board of councilors for the Carter Center and the Southeast Regional Board of UNICEF USA. Christine received a BA in finance with high honors from Indiana University Kelley School of Business and holds the Chartered Financial Analyst® designation.
Jeffrey A Bakalar
Group Head and Chief Investment Officer, Leveraged Credit Group
Jeff Bakalar is senior managing director, group head and chief investment officer in the leveraged credit group at Voya Investment Management. He is chairman of the group's investment committee. He serves as chair of the board of directors of the Loan Syndications and Trading Association. Jeff earned a BS in finance from University of Illinois at Chicago, and an MBA from DePaul University.
Vincent Costa, CFA
Co-Chief Investment Officer, Equities
Vincent Costa is co-chief investment officer, equities at Voya Investment Management. Vincent is also the head of the global quantitative equity team and serves as a portfolio manager for the active quantitative and fundamental large cap value strategies. Previously at Voya, he was head of portfolio management for quantitative equity. Prior to joining Voya, he managed quantitative equity investments at both Merrill Lynch Investment Management and Bankers Trust Company. Vinnie earned an MBA in finance from New York University's Stern School of Business, a BS in quantitative business analysis from Pennsylvania State University, and is a CFA® Charterholder.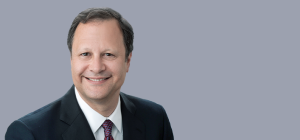 Michael Granoff
Chief Executive Officer, Private Equity Funds - Pomona Capital
Michael Granoff is the CEO of Pomona Capital, a wholly-owned subsidiary of Voya, focused on the purchase of primary and secondary interests in top performing venture and buyout funds. Prior to founding Pomona, he worked in the private equity business, serving as the president of partnerships organized to purchase secondary interests in venture capital/buyout funds. Michael also served as a director of private companies engaged in electronics, media, healthcare, manufacturing, interactive software, and financial services, while serving as president of Golodetz Ventures and vice president of TEI Industries. Previously, he was on the staff of the U.S. House of Representatives appropriations subcommittee on foreign operations. Michael served on the presidential transition team for the Department of the Treasury in 1992, and is a member of the Council on Foreign Relations. Former President Clinton appointed him to the Board of the Albanian-American Enterprise Fund, where he served as chairman, and he is also the Chairman of the Board of the American Bank of Albania. Michael earned a JD from Georgetown University and a BA from the University of Pennsylvania.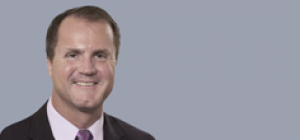 Chris Lyons, CFA
Managing Director and Head of Private Fixed Income and Alternatives
Chris Lyons is the managing director and head of private fixed income and alternatives at Voya Investment Management, responsible for partnering with our clients and internal stakeholders to develop new innovative products and solutions, while ensuring the scalability of the platform for current and future teams. Prior at Voya, Chris was the managing director and group head of Voya's private credit investment grade and infrastructure businesses where, along with his direct responsibilities in private credit, Chris was also active in overall management of Voya's fixed income franchise. He has over 30 years of lending and investment experience with the large majority of that time spent with Voya working in and then leading the development of its private lending effort. Prior to joining Voya, he worked as a commercial and investment banker for SunTrust Banks, Inc. Chris earned a BS from the Georgia Institute of Technology and is a CFA® Charterholder.
Michael Pytosh
Co-Chief Investment Officer, Equities
Michael Pytosh is the co-chief investment officer, equities at Voya Investment Management. Mike also serves as a portfolio manager on the firm's large cap growth and mid cap growth strategies. Previously at Voya, Mike covered the technology sector as an analyst. Prior to joining Voya, he was president of Lincoln Equity Management, LLC and a technology analyst. Mike also served as a technology analyst at JPMorgan Investment Management and an analyst at Lehman Brothers. Mike started his career at American Express. Mike earned a BS in accounting from Arizona State University and is a member of the Institute of Electrical and Electronic Engineers.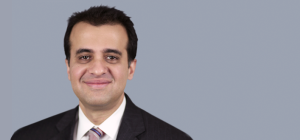 Amir Sahibzada
Chief Risk Officer, Voya IM
Amir Sahibzada is chief risk officer at Voya Investment Management, responsible for an integrated, company-wide platform that covers investment and operational risk management. Amir is a member of the management committee and reports to the chief executive officer of Voya IM, maintaining a functional reporting line to the chief risk officer of Voya Financial, Inc. Previously at Voya, Amir was head of investment risk, overseeing all market, credit and counterparty risk management activities across investment portfolios. Prior to joining Voya, he was managing director and global head of risk management with D.B. Zwirn & Co. (now Fortress Investment Group), a multi-strategy hedge fund. Prior to that, Amir was head of traded risk management for ABN AMRO Bank North America and its subsidiaries. He earned an MBA from the University of Chicago, Graduate School of Business and a BA in physics and mathematics from Wabash College in Indiana.
Dina Santoro
Chief Operating Officer, Voya Investment Management
Dina Santoro is a senior managing director and chief operating officer (COO) for Voya Investment Management (Voya IM) responsible for marketing, product, data & analytics, client service, operations, and technology. She also serves as president of the Voya family of funds and is a member of the executive leadership team which is responsible for setting and leading the organizational strategy and its execution. Previously at Voya, Dina was head of product and marketing, responsible for leading and executing the strategic product and marketing agenda for Voya IM including product development and management, content, and strategy for institutional and intermediary channels. Prior to joining Voya in 2017, Dina was a managing director and head of product strategy and distribution at QMA, a global investment management division of Prudential, since rebranded under the PGIM franchise. At QMA, she served as part of the executive management team that was responsible for shaping organizational strategy and managing the business operations of the firm overseeing the client and business development functions, including consultant relations, marketing and product development for both institutional and retail audiences. Before joining QMA in 2004, Dina was a senior vice president, head of marketing at Jennison Associates. Prior to that role, she was a vice president at JP Morgan where she began her career in asset management. Dina earned an MBA from Columbia University and a BS in marketing from Boston College.
Andy Simonoff
Managing Director, Chief Strategy and Transformation Officer
Andy Simonoff is managing director, chief strategy and transformation officer at Voya Investment Management, partnering with the CIOs and senior leadership team to optimize our business from a strategic, financial and operational standpoint. Previously at Voya, Andy was head of business management. Prior to that at Voya, Andy was head of product management where he led all new product development, existing product management and product sales support for clients across our affiliate, institutional and intermediary channels. Prior to joining Voya, he was a senior consultant at Marakon Associates, a boutique global strategy consulting firm. Andy earned an MBA from the University of Chicago Booth School of Business and a BS in finance from the McIntire School at the University of Virginia.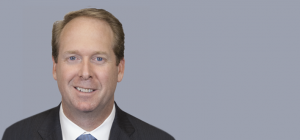 Matt Toms, CFA
Global Chief Investment Officer
Matt Toms is the global chief investment officer at Voya Investment Management, leading a team of investment professionals with broad oversight of Voya's public fixed income, private fixed income and alternatives, equities, and multi-asset strategies and solutions. As CIO of fixed income, he is also responsible for portfolio management and oversight of the fixed income platform and leading the Investment Committee represented by the CIOs from across platforms. Matt also serves as the chair of the Fixed Income Asset Allocation Committee, a group that formulates the fixed income platform's strategic investment themes that, in turn, informs strategy and risk budgeting across public fixed income portfolios. Prior at Voya, Matt was head of public fixed income, overseeing the investment teams responsible for investment grade corporate, high yield corporate, structured products, mortgage-backed securities, emerging market debt and money market strategies for Voya's general account and third-party business. Prior to joining Voya, Matt worked at Calamos Investments, where he built their fixed income business. He also has prior portfolio management experience at Northern Trust and Lincoln National. Matt earned a BBA from the University of Michigan and is a CFA® Charterholder.
Jake J Tuzza, CIMA
Senior Managing Director, Head of Distribution
Jake Tuzza is a senior managing director and head of distribution at Voya Investment Management. In this role, he is responsible for distribution of Voya's investment solutions to institutions, including consultants, insurance companies, pensions, endowments and foundations, as well as to intermediaries, including our Private Wealth and Advisory Channels, DCIO, Professional Buyers, and Sub-advisory clients. In addition, Jake is responsible for overseeing our global distribution direct and channel management businesses. Jake also serves as president of Voya Investments Distributor, LLC and is responsible for the oversight of the firm's registered representatives. Jake is a member of the firm's enterprise leadership team, management committee, and financial enterprise leadership team. Previously at Voya, Jake served as head of intermediary distribution, responsible for the distribution of Voya's investment solutions, including mutual funds, SMAs, closed-end funds, and sub-advisory services. Prior to that at Voya, Jake served as head of business development and was also responsible for the firm's structured fund business. Prior to joining Voya, he was an equity analyst for a hedge fund and worked at the institutional fixed income trading desk at Merrill Lynch. Jake earned an MBA from LaSalle University and a BS from Philadelphia University. Jake holds a Certified Investment Management Analyst® certification as well as FINRA Series 7, 24, 51 and 66 licenses. He is a member of both the Investment and Wealth Institute and the board of governors for the Money Management Institute.
Paul Zemsky, CFA
Chief Investment Officer, Multi-Asset Strategies and Solutions
Paul Zemsky is the chief investment officer and founder of the Multi-Asset Strategies and Solutions Team (MASS) at Voya Investment Management. He is responsible for the firm's suite of value-added, customized and off-the-shelf products and solutions that are supported by the team's asset allocation, manager research, quantitative research, portfolio implementation and multi-manager capabilities. Paul also oversees two independent platforms that joined the firm as part of Voya's acquisition of Allianz Global Investors U.S., the Income and Growth platform based in San Diego and the Equity platform based in San Francisco. Prior to joining Voya, he co-founded CaliberOne Private Funds Management, a macro hedge fund. Paul began his career at JPMorgan Investment Management, where he held a number of key positions, including head of investments for over $300 Billion of fixed income assets. Paul is a member of the firm's Management Committee and a board member of Pomona Capital. He holds a dual degree in finance and electrical engineering from the Management and Technology Program at the University of Pennsylvania and is a CFA® Charterholder.
2021 P&I Best Places to Work
for 7th consecutive year
One of the 2022 World's Most Ethical Companies®
for 9th consecutive year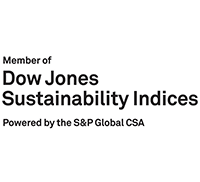 2021 Dow Jones Sustainability Index
for 6th consecutive year
2022 Fortune Best Workplaces in
Financial Services & InsuranceTM
2022 Bloomberg Gender-Equality Index
for 7th consecutive year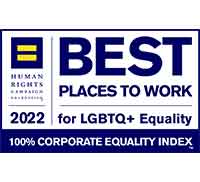 2022 Best Places to Work for LGBT Equality
for 17th consecutive year
Great Place to Work® for 7th consecutive year
2022 Disability Equality Index (DEI)
for 5th consecutive year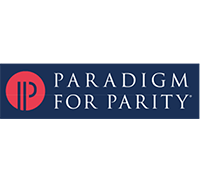 Inaugural corporate partner: 5-Point action plan
to achieve gender parity in corporate leadership
At Voya Investment Management, a heritage of partnership and innovation serves clients at every step. Put the best team behind you with Voya's leading investment advice: solutions built on research and adapted to your needs.
* As of 09/30/22. Voya Investment Management assets are calculated on a market value basis and include proprietary insurance general account assets of $35 billion.
** Pension & Investments, Largest Money Managers 2022 Survey, based on assets as of 12/31/21. Does not include AllianzGI assets transferred on 07/25/2022.
Past performance is not indicative of future results.
Third-party awards and/or rankings about entities within the Voya family of companies are given based upon various criteria and methodologies. Awards and/or rankings are not representative of actual client experiences or outcomes, and are not indicative of any future performance. For certain awards/rankings, Voya pays a fee to be considered. For material facts regarding an award, including but not limited to whether a fee was paid to be eligible for the award, please see below.
Pension & Investments Best Places to Work in Money Management: Voya Investment Management was named to Pensions & Investments magazine's 2021 Best Places to Work in Money Management list. Firms that participated were required to complete a two-step survey conducted by Best Places to Work Group. First, an employee questionnaire was completed by the firm's HR department that captured information around benefits, retirement, training and development and incentive structure, among other topics. Second, employees completed a survey that looked at several elements of being an employee at Voya—including engagement and satisfaction, work environment, career development and remuneration in addition to two open-ended questions about working at Voya.
Ethisphere World's Most Ethical Companies: In 2022, Voya Financial was one of 136 companies recognized by Ethisphere® as one of the 2022 World's Most Ethical Companies. The World's Most Ethical Company assessment is based upon Ethisphere's Ethics Quotient® framework, which offers a quantitative way to assess a company's performance in an objective, consistent and standardized way. The information collected provides a comprehensive sampling of definitive criteria of core competencies, rather than all aspects of corporate governance, risk, sustainability, compliance and ethics. Scores are generated in five key categories: ethics and compliance program (35%), corporate citizenship and responsibility (20%), culture of ethics (20%), governance (15%) and leadership, innovation and reputation (10%) and provided to all companies who participate in the process. While Voya's Senior Vice President of Corporate and Organizational Development sits on Ethisphere's Equity and Social Justice Initiative Advisory Council, he plays no role in the selection process for the World's Most Ethical Company award, but this fact has been disclosed to the extent it may be perceived as a possible conflict of interest. There is a processing fee of $3,500 USD to participate. There is also a licensing fee for use of the logo.
Bloomberg Gender-Equality Index: Voya is one of 380 companies accepted to the 2022 Bloomberg Gender-Equality Index, which represents organizations from 50 industries with headquarters in 44 countries and regions. To qualify for the index, Voya disclosed details of its policies and practices with respect to how the company promotes gender equality across four separate areas – company statistics, policies, community engagement and products and services. Voya and other companies included in the 2022 Gender-Equality Index scored above a globally-established threshold, based on the extent of disclosures and the achievement of best-in-class statistics and policies.
Human Rights Campaign Best Places to Work: The Corporate Equality Index (CEI), administered by the Human Rights Campaign Foundation, evaluates LGBTQ-related policies and practices, including non-discrimination workplace protections, domestic partner benefits, transgender-inclusive health care benefits, competency programs, and public engagement with the LGBTQ community. Voya's efforts in satisfying all of the CEI's criteria earns it a "100 percent" ranking and the designation as a Best Place to Work for LGBTQ Equality.
Great Place to Work: Voya Financial earned this recertification based on ratings provided by more than 1,700 of its employees in a survey administered by the Great Place to Work® Institute. Companies do pay a fee to the Great Place to Work Institute to conduct certification surveys.
Dow Jones Sustainability Index North America: Launched in 1999, the Dow Jones Sustainability Index (DJSI) is the first global index to track the leading sustainability-driven companies based on an analysis of financially material environmental, social, and governance (ESG) factors and S&P DJSI's robust index methodology, which includes the annual S&P Global Sustainability Assessment (CSA) to evaluate more than 11,000 companies around the world. Of the 32 U.S. companies in the diversified financial services industry invited to disclose data for the 2021 DJSI, eight were selected for inclusion in the index.
Fortune's Best Workplaces in Financial Services and Insurance: To determine the 2022 Fortune's Best Workplaces in Financial Services and Insurance list, Great Place to Work® analyzed the survey responses of over 176,000 employees from Great Place to Work-Certified™ companies in the financial services and insurance industry in the U.S. Company rankings are derived from 75 employee experience questions within the Great Place to Work Trust Index™ survey. Great Place to Work determines its lists using its proprietary For All™ methodology to evaluate and certify thousands of organizations in America's largest ongoing annual workforce study, based on over 1 million survey responses and data from companies representing more than 6.1 million employees. To be considered, companies had to meet the Great Place to Work-Certified standard.
Disability Equality Index: The Disability Equality Index® (DEI) is a national, transparent benchmarking tool that offers businesses an opportunity to self-report their disability inclusion policies and practices. It was developed by two national leaders, American Association of People with Disabilities and Disability, in consultation with the appointed DEI Advisory Committee, a diverse group of experts in business, policy, and disability advocacy. The 2022 DEI measured culture and leadership; enterprise-wide accessibility; employment practices (benefits, recruitment, employment, education, retention and advancement, and accommodations); community engagement; and supplier diversity. In 2022, Voya Financial was one of 335 participating companies scoring 80% or higher.
Paradigm for Parity® coalition is composed of CEOs, senior executives, founders, board members and business academics who are committed to achieving a new norm in corporate leadership: one in which women and men have equal power, status, and opportunity. The coalition created the Paradigm for Parity® 5-Point Action Plan for corporations to accelerate the pace of gender equity in senior executive roles. This unique agenda defines bold and specific actions that, taken together and simultaneously implemented as a package, will catalyze change and enable today's business executives to secure the best leaders of tomorrow.