ESG Investing
Our mission is to help our clients meet their investment objectives and enable them to invest across a spectrum of returns, risk, environmental, social and governance objectives.
Helping Clients Invest Across a Spectrum of Environmental, Social and Governance Objectives
Investment Program
Governance Structure
With Leadership from our CEO, CIO's, Management Committee and senior leadership, we are working across our investment platforms to enhance the integration of ESG factors into our investment process, create ESG solutions, develop thought leadership research and ESG reporting capabilities. 
Investment Strategy Definitions
In helping clients meet their investment objectives and enabling clients to invest across a spectrum of returns, risk and environmental and social outcomes we first must help define the ESG investment universe. 
Integration

Environmental, Social and Governance

An investment approach that seeks to maximize performance through the systematic consideration of ESG factors alongside traditional financial factors.

Values Alignment

Socially Responsible Investing

An investment approach that seeks to align with client values by intentionally avoiding investments from specific activities, sectors or geographies not aligned with clients' values.

Impact and Thematic Investing

Measurable Positive Outcomes

An investment approach that seeks to deliver specific measurable positive social and environmental impacts alongside financial performance.
Comprehensive approach to ESG
A comprehensive approach to environmental, social and governance issues. ESG ratings and data reflect a broad range of considerations that are assessed based on materiality for each sector and company.
Environmental

Climate Change Risk Exposure

Carbon Emissions and Energy Use

Resource Use: Water, Forestry

Pollution and Waste

Environmental Opportunities: Clean Tech

Social

Diversity and Inclusion

Labor Management

Product Liability

Stakeholder Opposition

Social Opportunities: Finance, Healthcare

Governance

Business Ethics and Fraud

Ownership and Board

Compensation, Accounting

Corruption, Human Rights

Anti-competitive practices
ESG Investment Statement
At Voya Investment Management, intensive research, disciplined processes, and expert portfolio construction are the foundation of our commitment to reliable investing. With an emphasis on fundamental research and risk management, we aim to help our clients' meet their long-term investment objectives with confidence.
We understand that environmental, social and governance (ESG) factors can impact the investment risk and return profiles of our investments. As fiduciaries, we incorporate relevant factors, including these, into our analysis of the long-term performance outlook of a company and the value of its securities. Depending on the particular situation, as part of our assessment of a company's value, prospects and financial condition, we may consider information about many factors, including, among others, those that are considered ESG, such as exposure to regulation or litigation, labor relations, human rights, product quality and safety, reputation, governance practices, executive compensation, reporting and disclosure, community relations, energy costs and climate impact. In general, we focus on those factors likely to have a material effect on the value and performance of a company and its securities over time. Furthermore, our experienced investors have a deep understanding of the companies in which we invest, and we attempt to take into account all the relevant factors that contribute to an informed investment decision.
As part of our values of stewardship and service, Voya Investment Management works closely with clients in order to customize our approach, when necessary and practicable, to meet specific client requirements.
Learn more about our approach to ESG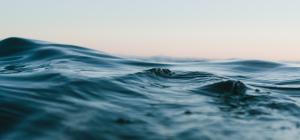 Learn the ABCs of Environmental, Social and Governance investing.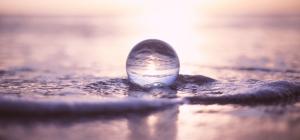 Investing for the future means selecting the right partner. Find out more about our award winning culture.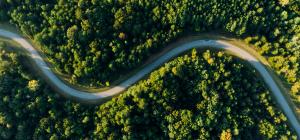 With a clear mission to make a secure financial future possible — Voya's vision is to be America's Retirement Company®. Visit voya.com to learn more.